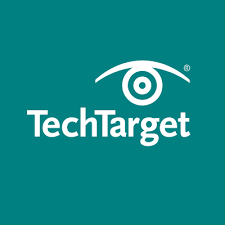 Does TechTarget accept contributed content? The one-word answer is yes — but it's a bit more complicated than that.
Read More »
Enjoy our editorial teleconference with TechTarget senior news writer Chris Kanaracus. The former IDG reporter arrived at TT last October after two-plus years at Constellation Research. Chris spent 45 minutes with our subscribers and dispensed a lot of helpful pitch advice.
Read More »
Where were you in 1981? Perhaps you were just a twinkle back then. Pat Thibodeau was a newspaper reporter in New Britain, Conn. Fifteen years later he moved to Computerworld, where he worked for more than 20 years. Now he reports for TechTarget's HR and ERP verticals, and he believes he's in the right place.
Read More »
You can reach this site either by typing/bookmarking mediasurvey.com or samwhitmore.com
Thank you Dotted Line Communications, Engage PR, Kickstand Communications, Red Lorry Yellow Lorry and Tanis Communications for renewing your SWMS subscription!