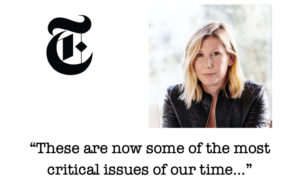 You need to login to view this content. Please Login. Not a Member? Join Us
Read More »
Ransomware is here to stay and both business and trade media will have to assign resources to cover it. The following is a short list — well, maybe not so short — of must-pitch reporters in the space. Many obvious names here, some less so.
Read More »
Angus hasn't written since May 5. Where'd he go?
If our site asks you to log in when you are already logged in, here's what you can do. (1) Log out. (2) Type your login and password into the log-in windows. (3) Click the blue "Log In" button.
Many thanks to Boca Communications, Ink Communications, Nectar Communications and Speakeasy Strategies for renewing their SWMS subscription. We also welcome Montner Tech PR and Wireside Communications as our newest subscribers!