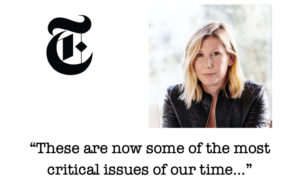 You need to login to view this content. Please Login. Not a Member? Join Us
Read More »
Ransomware is here to stay and both business and trade media will have to assign resources to cover it. The following is a short list — well, maybe not so short — of must-pitch reporters in the space. Many obvious names here, some less so.
Read More »
We thank Access PR, Alloy Marketing, Engage PR, Kickstand Communications, Strange Brew Strategies and Tanis Communications for renewing their SWMS subscription. We also welcome Gradient Ventures as a new subscriber.
Top open: Brendan Vaughan. Then: pitch advice from Axios; ZDNet logo; Foller.me Twitter tool; SMB targets in Tier 1; Ted Lasso; GMA cheat sheet; Boston-based VC reporters; gifting targets; why Quartz readers renew.